Sydney Miller brings Miami Beach heat to a virtual fitness audience every day through her full-body sculpting and conditioning workout HOUSEWORK.
HOUSEWORK was launched in 2017 and took off during the pandemic in 2020 when virtual fitness became the forefront of wellness. As a dual Master Instructor at SoulCycle, Sydney proves that she can transform her high-energy, upbeat style effortlessly through the screen. The 50-minute workout asks participants to use a mat, light weights (water bottles), and sliders (paper or dish towels) to an eclectic playlist in both a live and on-demand form.
I caught up with Sydney to learn all about what makes HOUSEWORK work.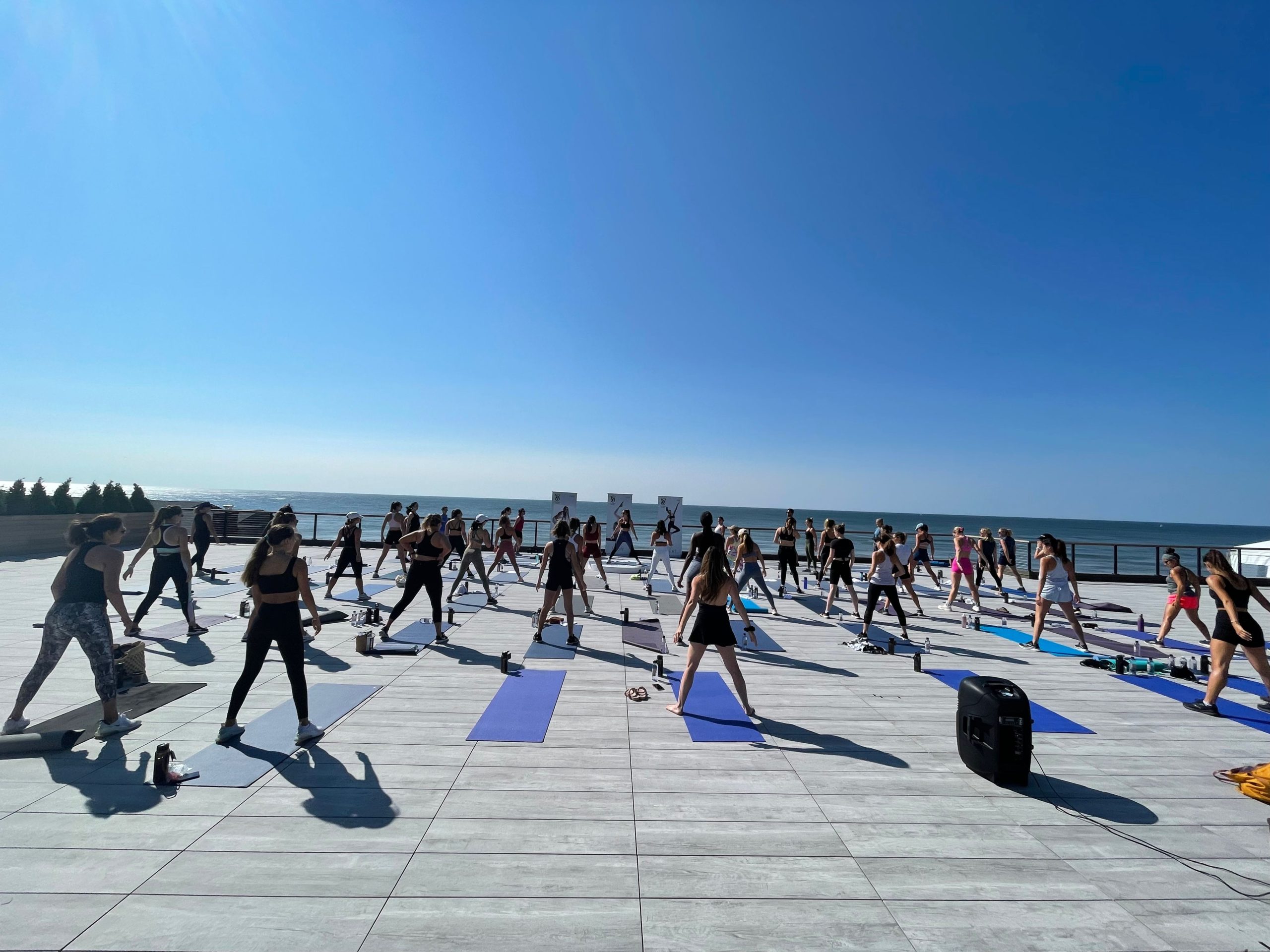 What inspired HOUSEWORK?
I started in the corporate world in advertising and then PR, and began my fitness role at SoulCycle after years of feeling unfulfilled. Being in that environment inspired me to start helping others to reach their goals and reinvigorate the rest of their lives with the passion they brought to these classes. The original concept behind HOUSEWORK was to motivate my SoulCycle clients with a music-driven strength-based mat workout. With the pandemic came the only option of at-home workouts. It was important to me to build a welcoming environment through the screen and deliver the same experience similar to my boutique fitness classes.
I did this by spotlighting people on screen, chatting with the group before and after class, hosting "coffee chats" about relevant topics every weekend, and committed to cultivating the group's energy beyond the 50-minute workout.
A lot of what you do is virtual. Describe how you built a community.
I spotlight people on screen, chat with the group before and after class, host "coffee chats" about relevant topics every weekend, and commit to cultivating the group's energy beyond the 50-minute workout. My community quickly grew and as soon as in-person classes could resume, I began teaching at socially distanced events to bring the energy of on-screen to in-person.
How does your app connect people?
I created the HOUSEWORK app for those that wanted to take classes at the time that worked best for them. As a business owner, one big thing I have learned is that the ability to meet your customer where they are is vital. While live classes were great and provided a much-needed social aspect, I realized that everyone's schedule was so different and that providing an on-demand service was a great way to keep the community involved.
In addition to being able to work out whenever they want, I made sure the fundamental excitement and emotions behind HOUSEWORK are built into every class on the app. So even though there is a wide variety of classes on HOUSEWORK, from varying difficulties to targeting specific body parts to workouts that require little to no equipment, you will always feel the support and energy of the HOUSEWORK community when you're working out.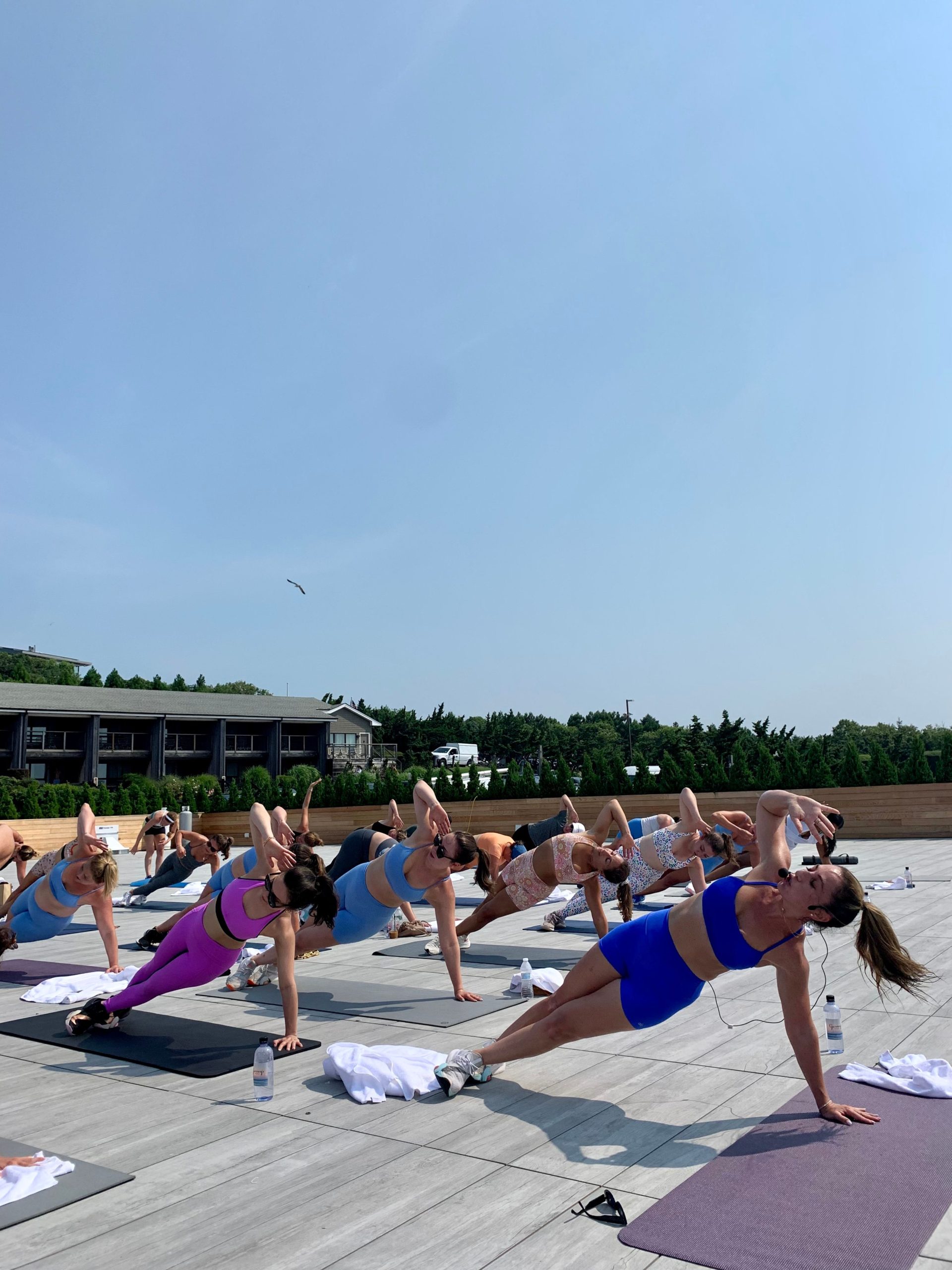 HOUSEWORK, SoulCycle, DJ. How do all of these titles make you feel empowered?
The ability to help people feel empowered through music is so inspiring to me and has led me down this incredible path. The way I have been able to integrate my passion for movement and music into all facets of my life inspires and empowers me every day! I practice what I preach and all of these titles are truly an extension of myself.
What has your fitness journey taught you?
Before March 2020, I had no plans to expand HOUSEWORK. I was filled with so much self-doubt about the current climate that had tons of excellent fitness options and trainers. How could I be successful with mine? But once I fully committed, with each new sign-up and each returning student, my confidence grew. And whenever I receive a comment about how HOUSEWORK has changed someone's life, the doubt just disappears and I recommit to myself. After celebrating HOUSEWORK's second anniversary, just having confidence in myself has helped the business grow!
How often do you do in-person classes?
I love being able to travel and host HOUSEWORK classes with members of the community around the country and introducing it to new people! While my community is very much digitally-focused, it is always great to teach classes in person and get to spend quality time with the squad! The best feeling is getting to meet so many amazing people whom I've spent time with on a screen in person. I have been so lucky to teach classes in NYC, Miami, and Out East. I am also hosting a HOUSEWORK retreat this November in Tulum, Mexico, which is going to be incredible.
Sydney will host HOUSEWORK classes at Gurney's Montauk's Spa Roof Deck every Saturday throughout July at 10 AM and Friday, July 22, at 9:30 AM. They are complimentary for hotel guests. Non-resort guests can register online.
The weekly wellness series is in partnership with James Lane Post, an East End experience.